HOLIDAY TREATS
Red Velvet - Kids-friendly treat!

Savour the creamy and rich Red Velvet Ice Blended® drink topped with Ruby Chocolate for an extra crunch, or the velvety smooth Red Velvet Hot Cocoa topped with red velvet powder for a delicious finish.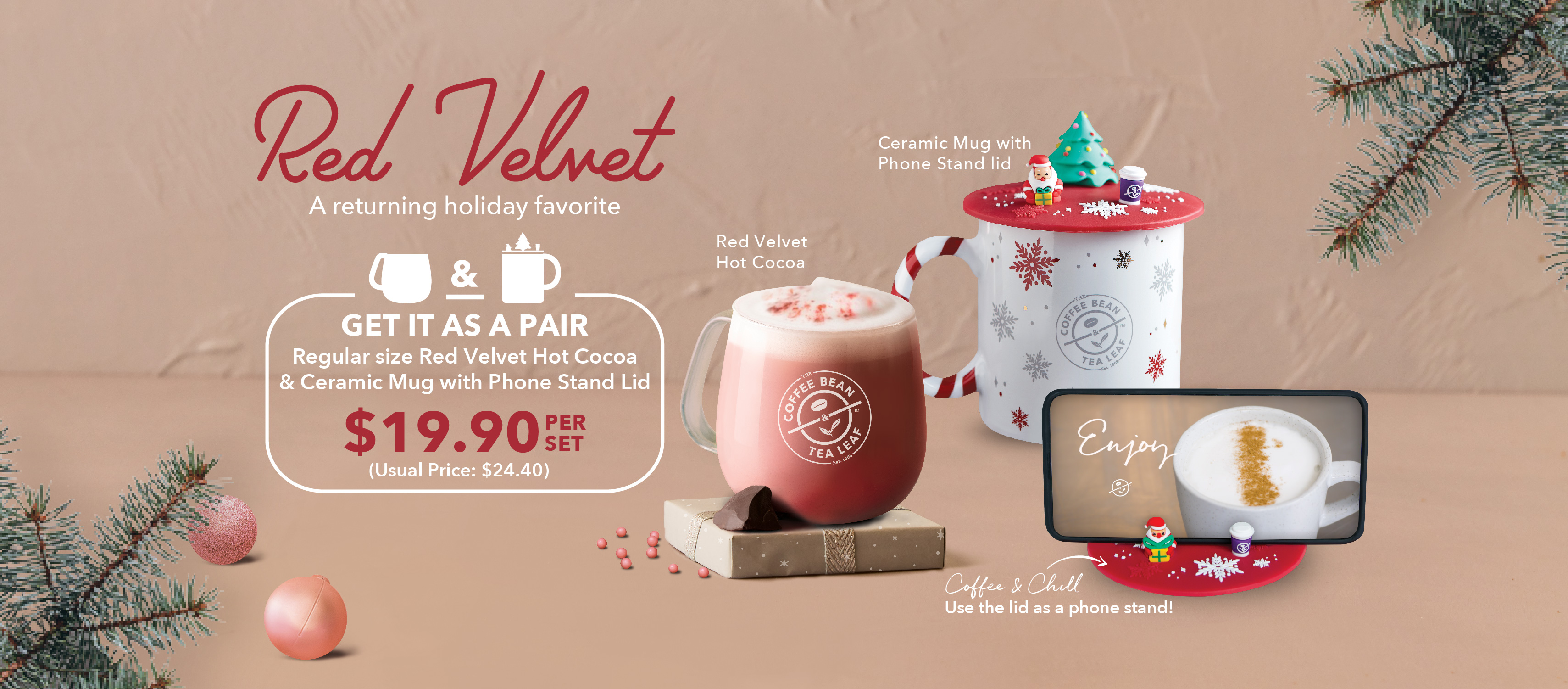 Red Velvet Ice Blended®
SML: $7.90
REG: $8.50
LRG: $8.90
Red Velvet Hot Cocoa
SML: $6.90
REG: $7.50
LRG: $7.90
Bundle Promotion!
$19.90 for a set of regular size Red Velvet Hot Cocoa and a Ceramic Mug with Phone Stand Lid
Peppermint Mocha
Invoke your festive spirit with peppermint and chocolate flavours, balanced with our signature coffee extract. Peppermint Mocha Ice Blended® is topped with popping candy for an extra sparkling festive indulgence!
*kids-friendly option is available upon request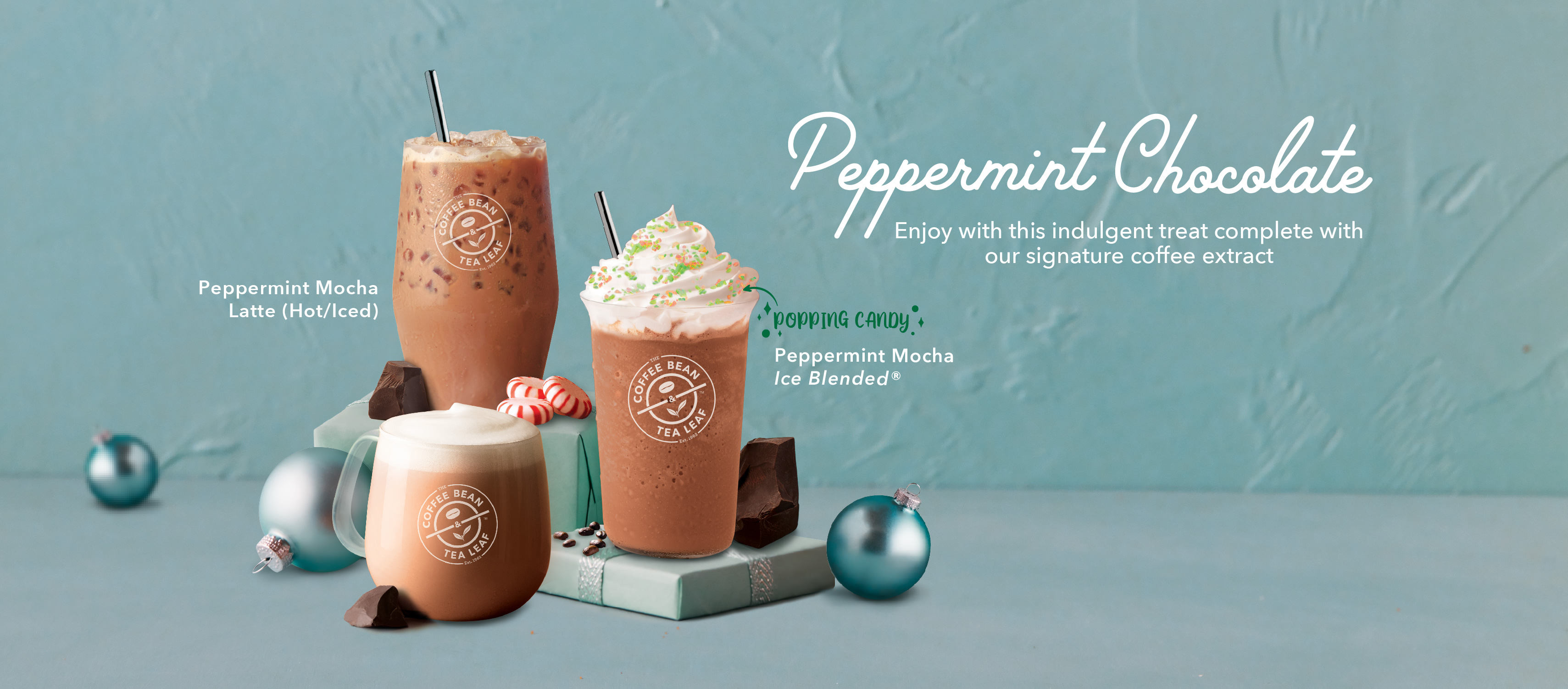 Peppermint Mocha Ice Blended®
SML: $7.90
REG: $8.50
LRG: $8.90
Peppermint Mocha Latte (Hot / Iced)
SML: $6.90
REG: $7.50
LRG: $7.90
Speculoos Ice Blended®
Inspired by freshly baked holiday cookies, the Speculoos seasonal flavour brims with flavours of sweet, spiced cookies

Speculoos Ice Blended®
SML: $7.90
REG: $8.50
LRG: $8.90